When you're searching for the perfect gift, no place is more perfect than Mr. Dunderbak's.
Beautiful gift baskets packed with unique and delightful treats start at just $24.99. You may choose from a wide selection of sausages, cheeses, salamis, international coffees and teas, wines, beer, preserves, chocolates, cookies, mustards, hot sauces, crackers and baked goods to fill your basket. You can even select your basket from a huge variety suspended from the ceiling.

Or simply call us and order one of our ready-made baskets.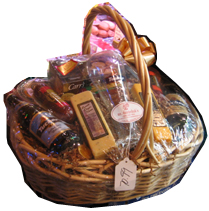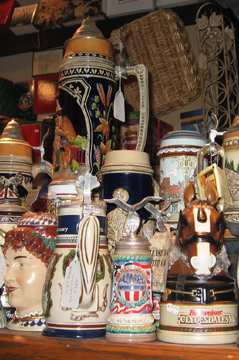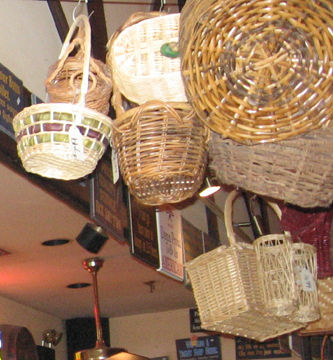 We Love Creative People!
These whimsical ceramic ovals and larger wooden signs are sure to bring a smile to your face ... or to someone special.

"I get all the exercise I need jumping to conclusions."

"Welcome to Grandma's house.
Children spoiled while you wait"

"I'll do it tomorrow. I've already made enough mistakes today"

"God created liquor to keep the Irish from conquering the world"

"I refuse to have a battle of wits with an unarmed person"

"Nothing works on an old boat except it's owner"

"Old age is not for sissies"
"What do I know about sex? I'm a golfer"
"Sarcasm. Just one more service we offer"
and many, many more!